Moonlight Headlamp Guide
At Moonlight, we design the gear that helps people get outside and explore further. That being said, we all know that even the best gear is useless if you don't know how to use it, and that's why we wrote the Moonlight Headlamp Guide. For us, a headlamp is not just a simple accessory. It is an essential piece of safety gear with functions that you need to be able to understand in order to use it safely outside.
So, what sets one headlamp apart from another? How do you know what to buy? There are a few main components that influence headlamp performance. The first part of our guide is to help you understand the basic components of a good quality lamp: lumens, heat management, beams, batteries & run time, and size & weight.
Lumens: Light output and measurement
Lumens = Light Output = Brightness. 
Now to produce this kind of energy, there must be some heat output component. The Light Emitting Diode (LED) produces a lot of heat, and in most headlamp cases, the plastic casing does not dissipate the heat enough, and thus the circuit board has to reduce the light output to not burn (overheat). Unfortunately for the consumer, this is a common occurence in the industry. To address this issue here at Moonlight, we've developed a special aluminum design that handles the heat and allows for the LED to deliver constant brightness true to its product ("real lumens") from 100% to 10% of battery life.
The American National Standards Institute (ANSI), is the organization that regulates brightness measurement, among other standards. This measurement is taken between 30 and 120 seconds after the headlamp is turned on which indicates the maximum light output, when the lamp is first turned on and using fresh batteries.
In other words, this means that any headlamp manufacturer could market a 750-lumens lamp by ANSI standards, that in practice only delivers this brightness for 2 minutes before dropping to 500 lumens.
As you will read below, the LED produces a lot of heat and in most cases, the plastic casing is not dissipating the heat enough and the circuit board will have to reduce the light output not to burn. Unfortunately for the consumer this is very often happening. At Moonlight we developed a special aluminum design that handles the heat and allows the LED to deliver CONSTANT and REAL LUMENS from 100% to 10% of the battery life.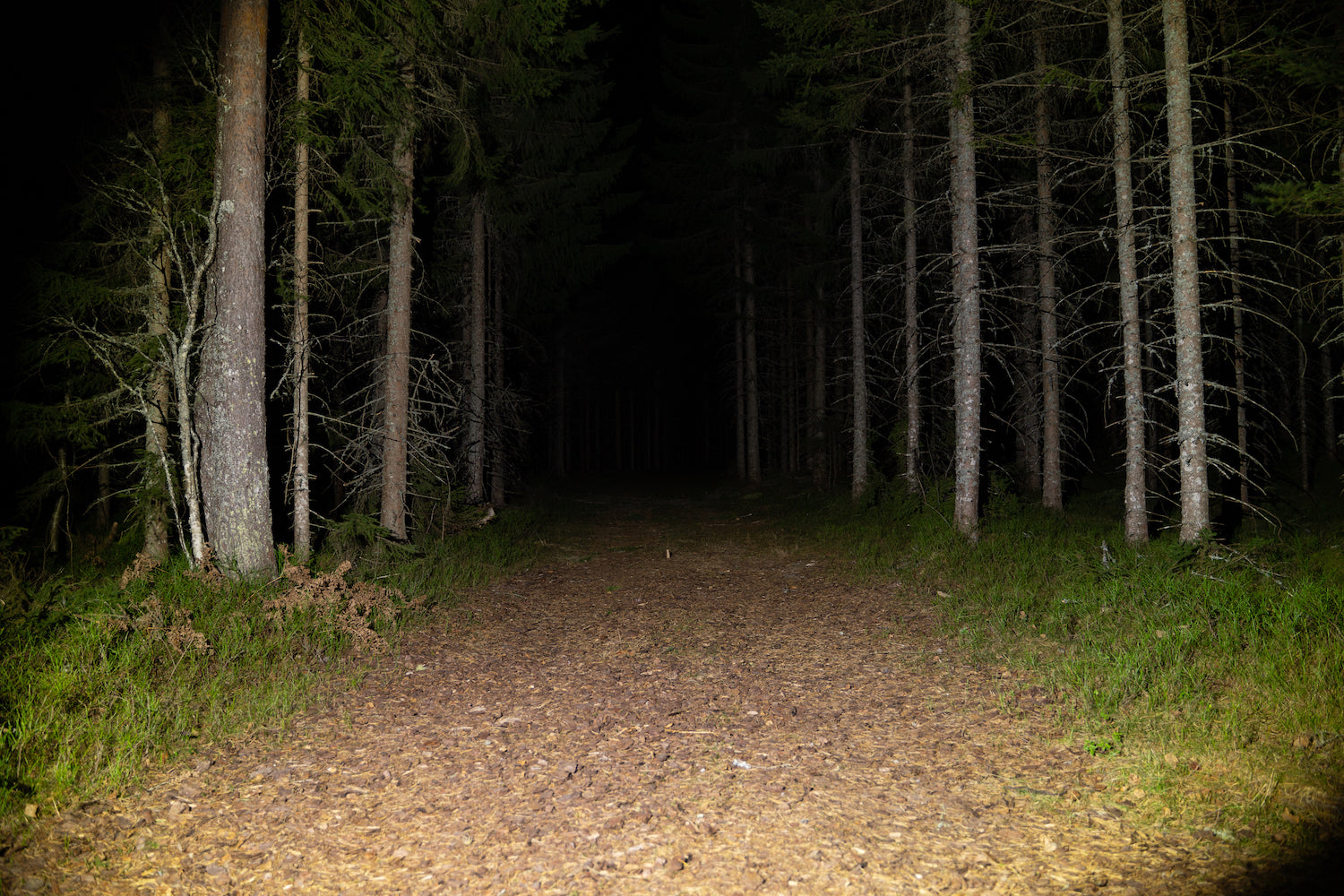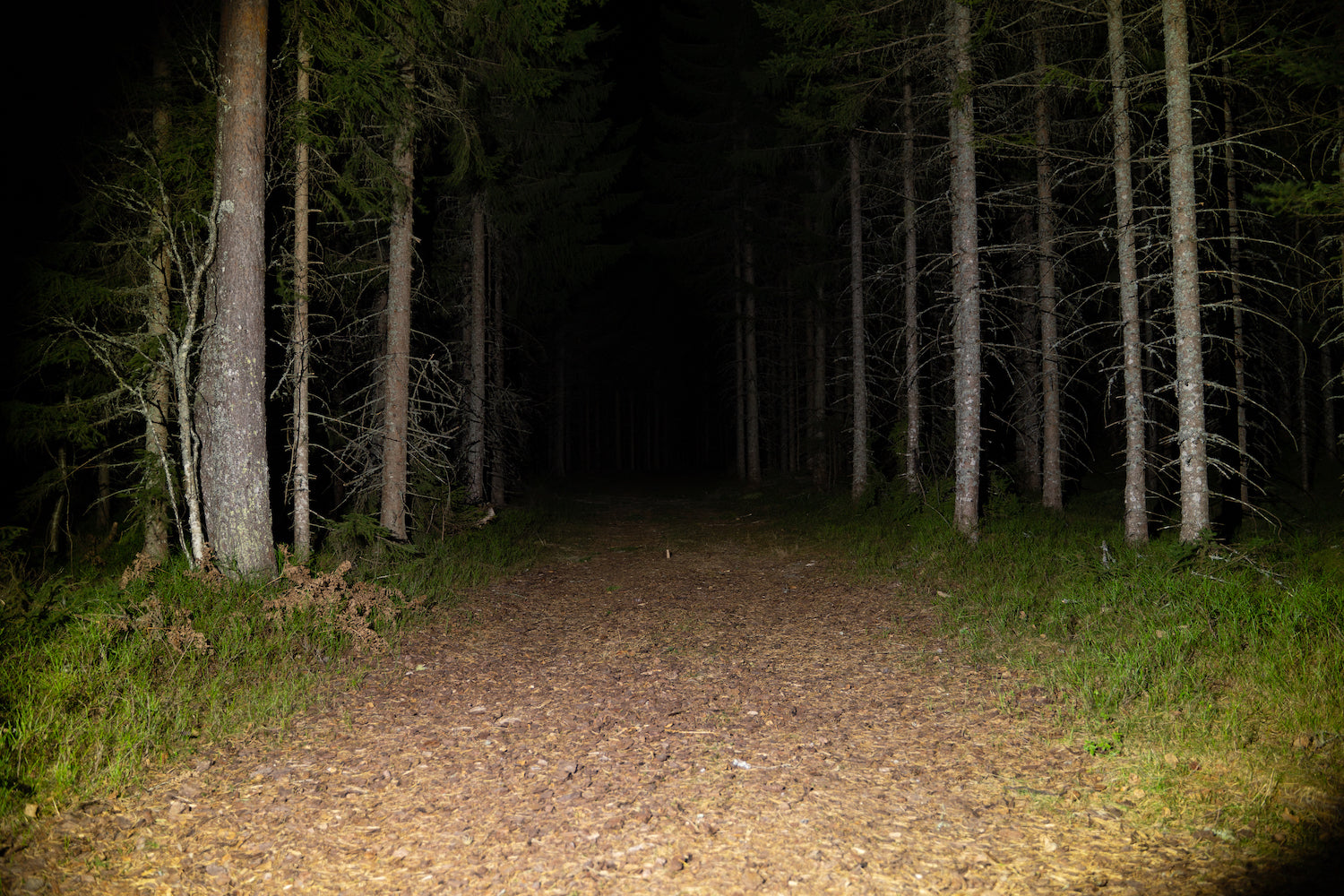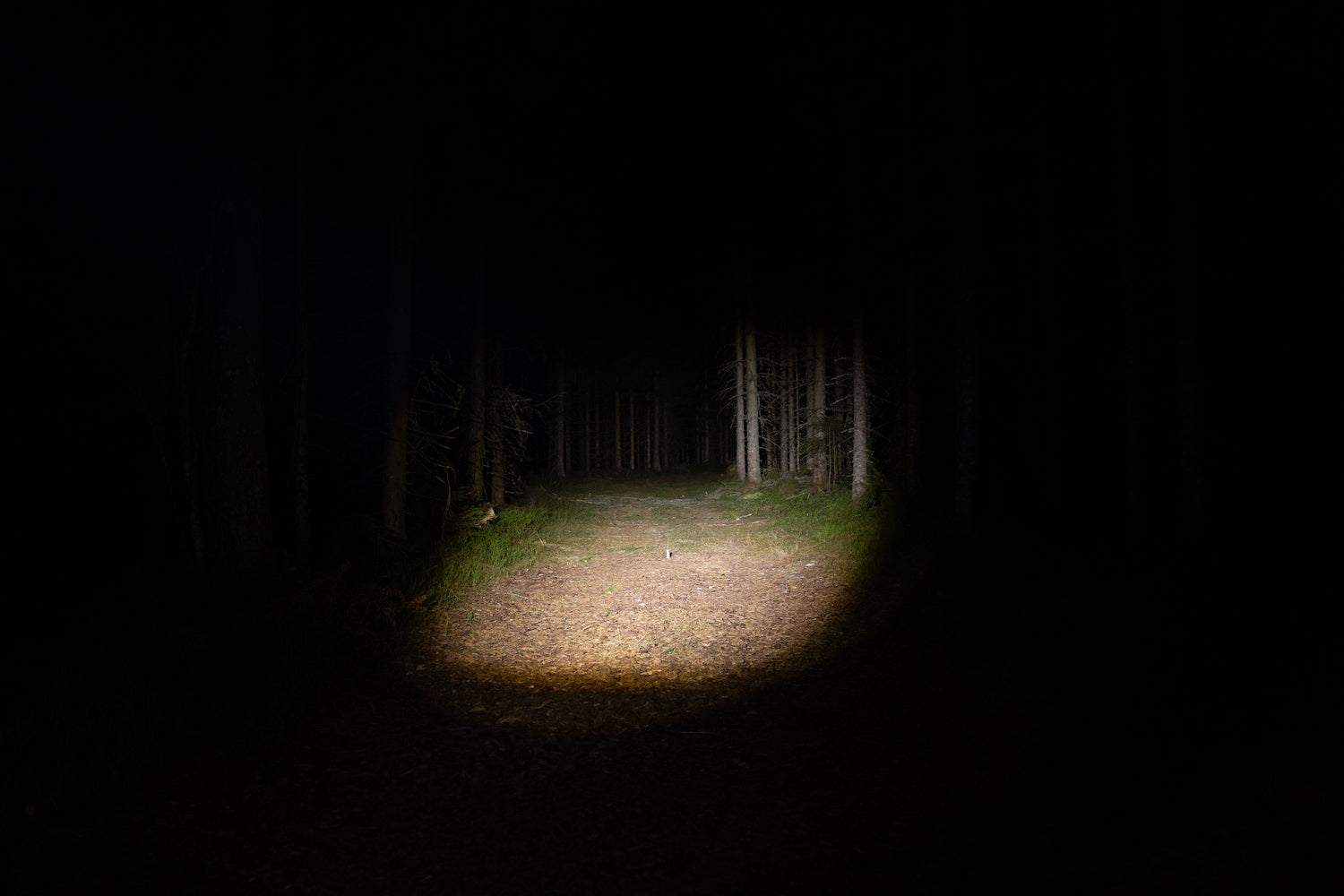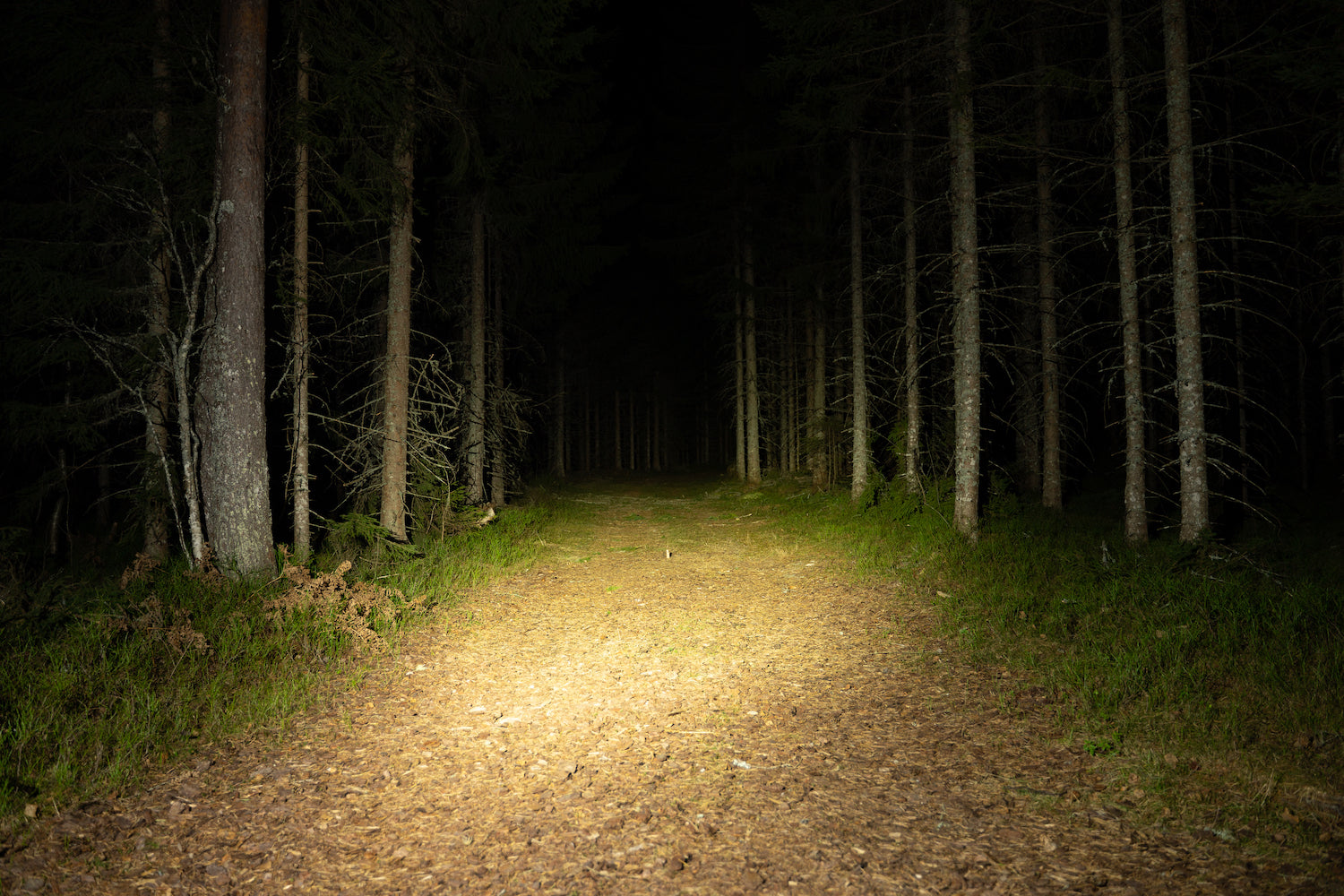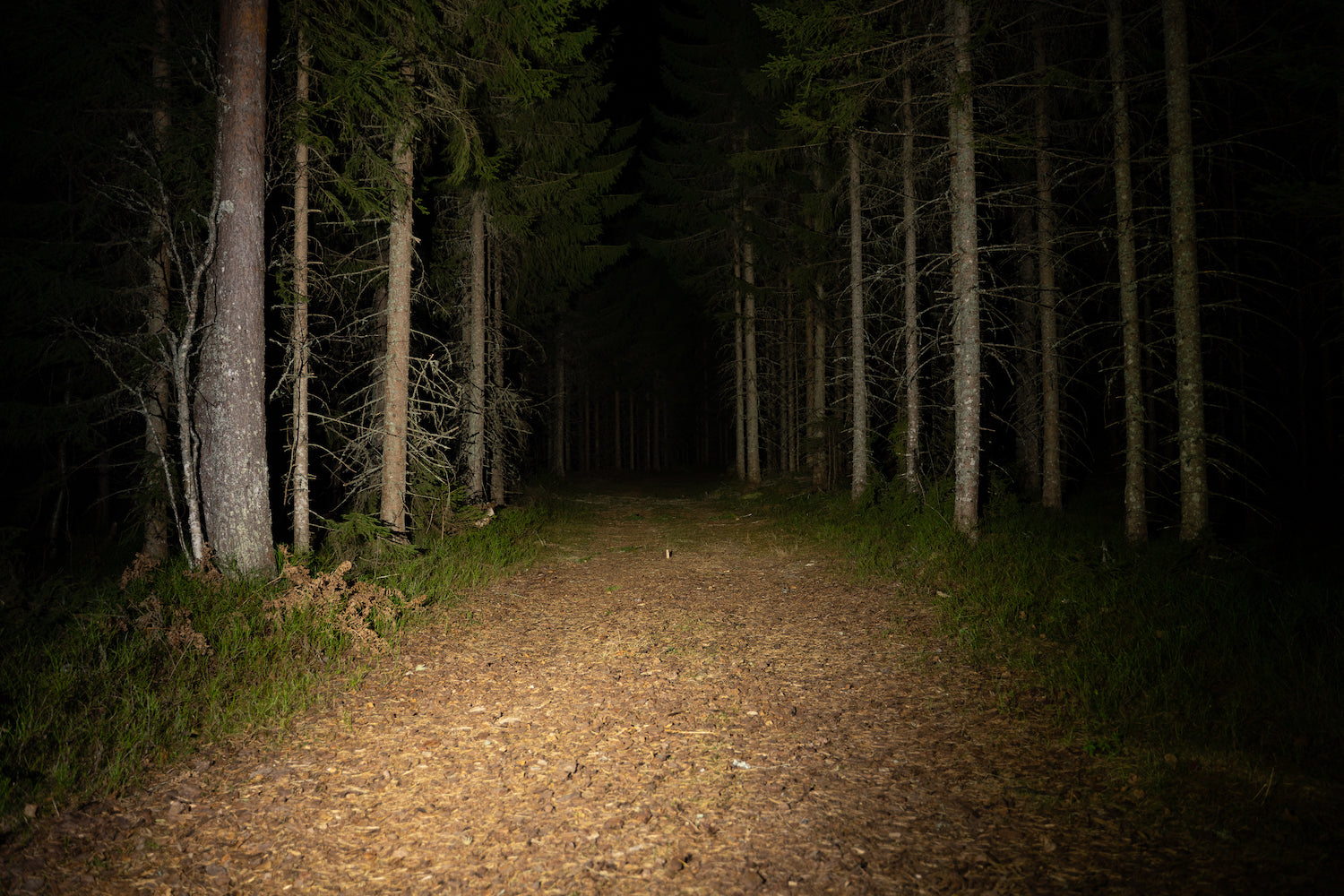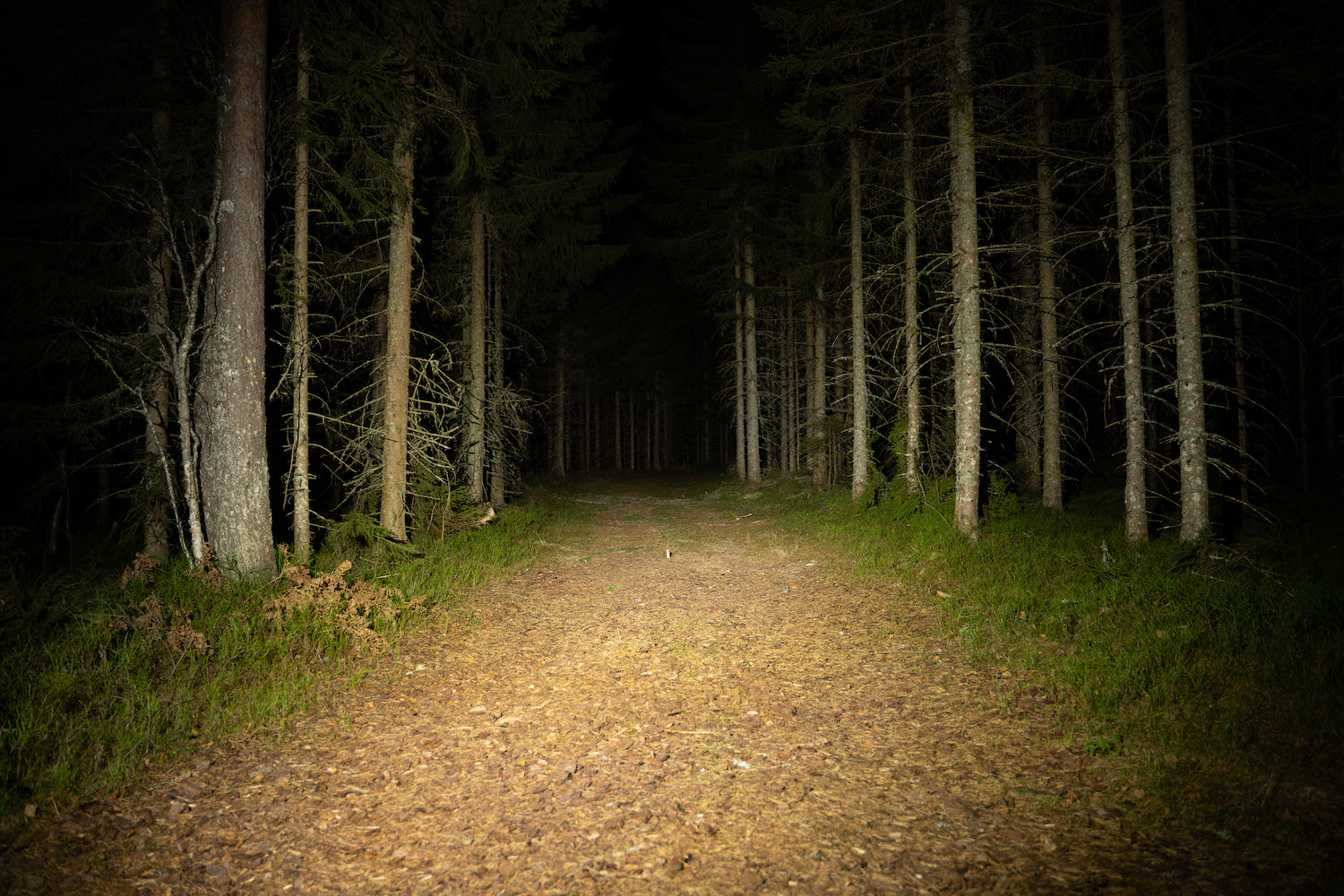 Moonlight Bright As day 800
Heat management
Cooler lamp = longer service life + delivers true lumens.
Quite often, only the efficiency of the light is considered in LED technology. However, high luminance (lumen brightness) also means a high temperature in the circuit board. If the temperature of the chip increases, the service life is reduced, and this can also affect the effectiveness of the LED. If the circuit board is cooled, however, the service life is significantly prolonged.
For our lamps that range from 800 to 4000 lumens, we believe that our blade design is sufficient to reduce the temperature of the lamp to deliver maximal lumens at all times during use. 
Inspired by the heating industry, our blade design increases the surface of exchange compared to similar lamps from competitors, and a bigger surface can be cooled more quickly. We also use tempered aluminum, which is a much more efficient material for heat exchange. And to build on this concept even further, the air flux is increased when moving at any pace to aid in cooling. We therefore designed our Constant Lighting technology with activity in mind (walking, skiing, and cycling). Thus while standing still, we recommend reducing the brightness down from the highest level to maximize the performance and life of the lamp.
Headlamp Beam Type
So, the higher the lumens, the brighter the light? In most cases, yes—but not always. How well a headlamp manufacturer focuses and directs that light can impact how those lumens are utilized.
The angle of the beam
There are two types of beams: 
Flood (also called Wide): Useful for the best close-up vision, for navigating in a technical environment such as a dense forest or climbing wall.
Spot (also called Focused or Narrow): This tight beam best enables long-distance vision. In most cases, this is the better choice for faster-paced activities.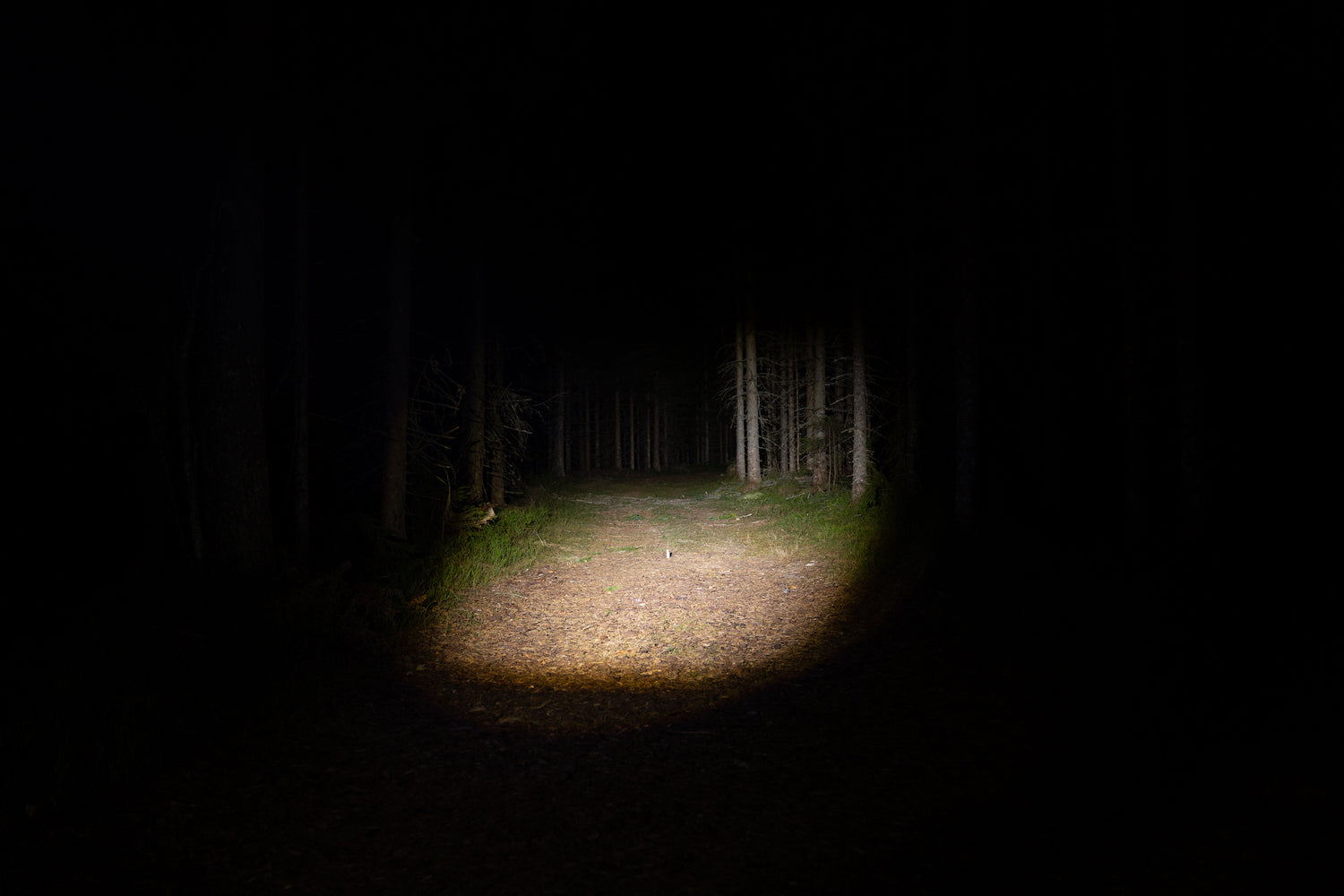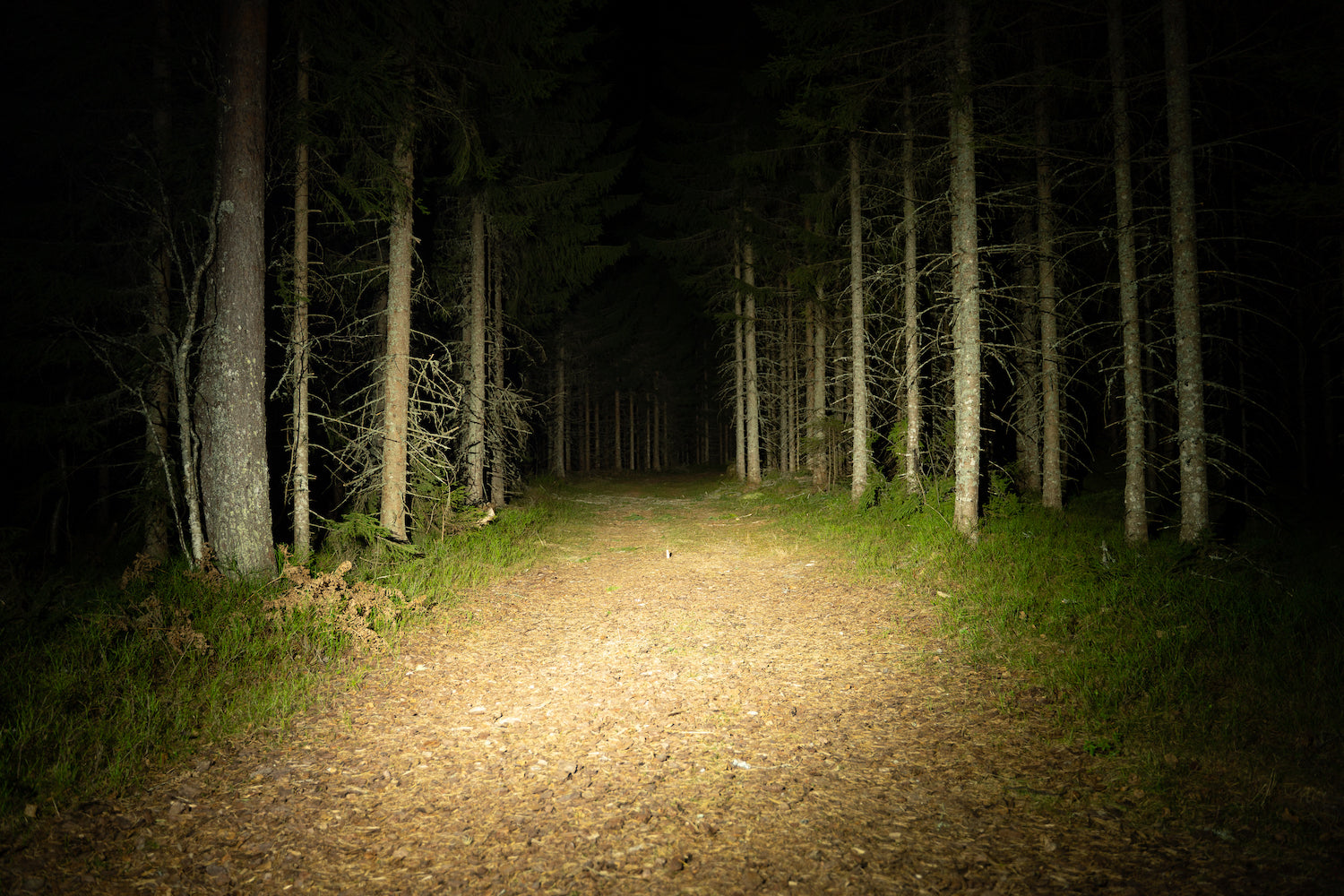 Bright As Day 2000 step 2 (1000 lumens)
Our models offer different beams: 
Bright as Day 800 and 1300 features one flood and one spot beam. Ideal for slow and medium-paced activities where you need the maximum light output a few meters in front of you. Ex: running and climbing.
Bright as Day 2000, 3000 and 4000 - Several Spot beams in different angles that enable a wider and farther view. Recommended for fast-paced activities where seeing what's coming up quickly matters. Ex: skiing and cycling. 
Moonlight lamps are all built with a GoPro Mount attachment which allows you to easily adjust the angle of the beam and adapt the focus point to your activity. 
Temperature (colour) of the light
Measured in kelvins, the whiter the light, the better you will see. However, yellow light is more comfortable for the eyes if you are exposed directly to the light for a longer period of time.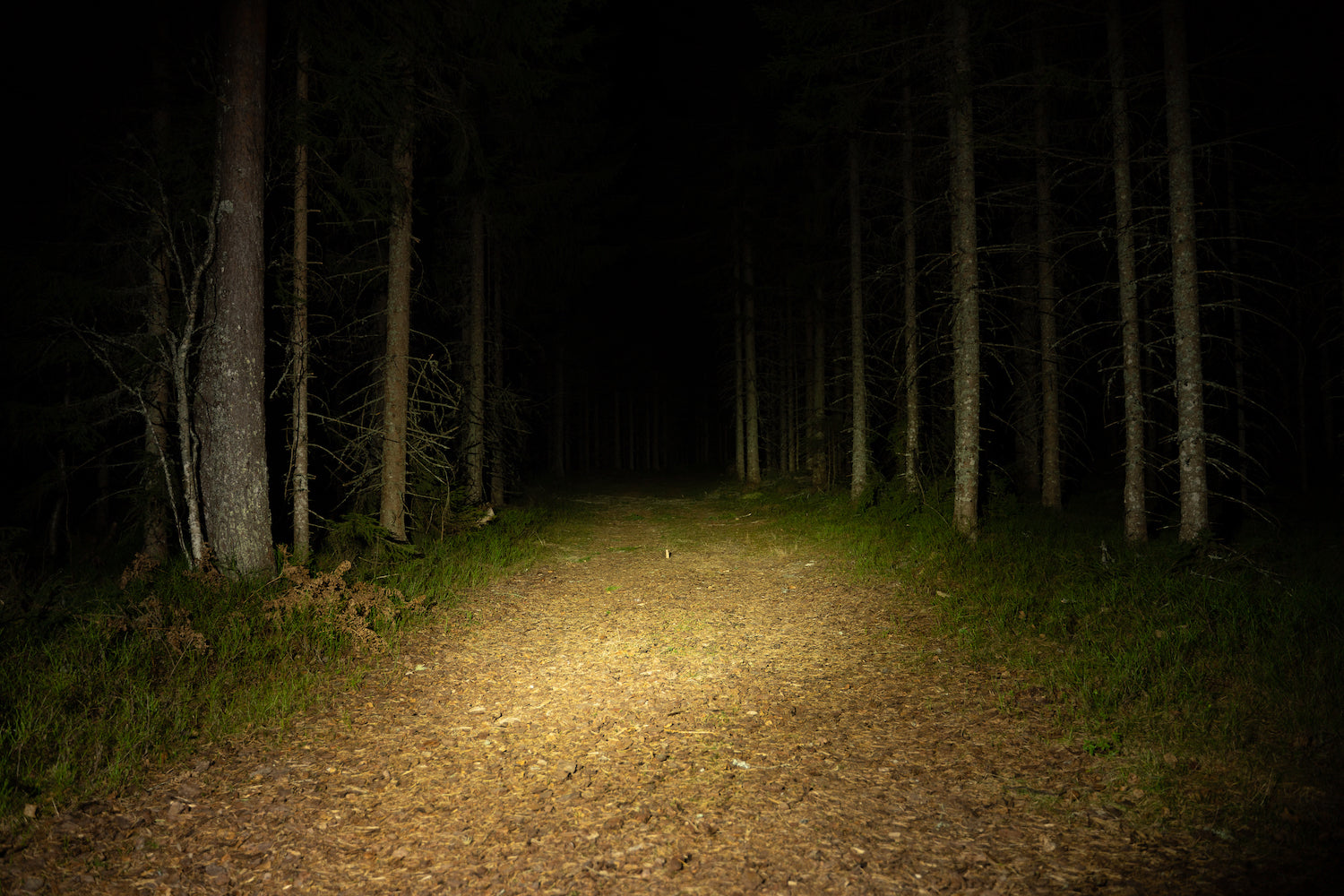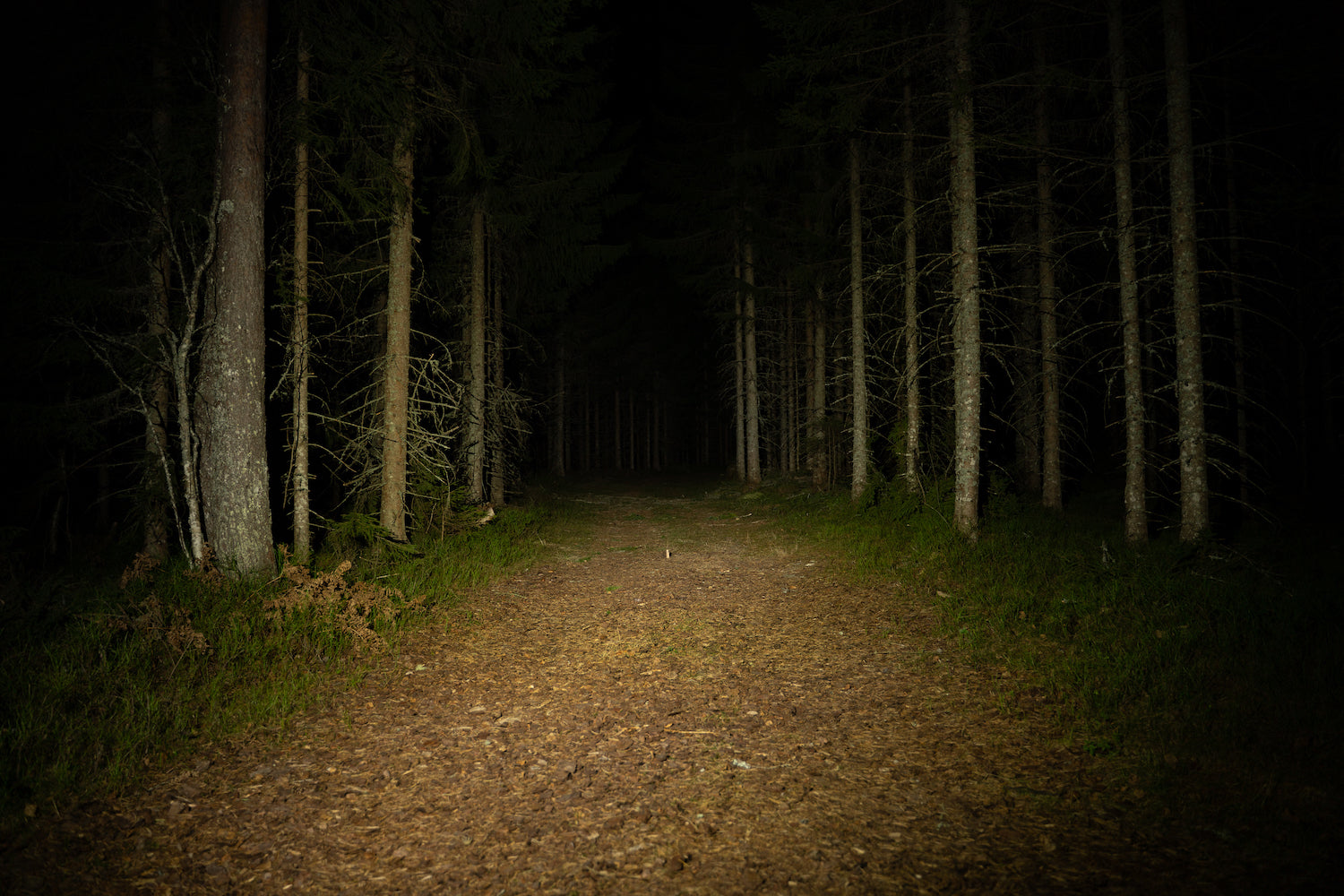 Battery and run time
We now understand that lumens are a unit of measurement that gauge the total quantity of light emitted by a light source. Typically, a light with a high lumen count will consume energy at a higher rate than a light with a lower lumen count.
This insight gives you a sense of how long your headlamp will last from the time it's fully charged until it reaches the 10% battery reserve. Headlamps designed to work with lithium batteries (as opposed to alkaline batteries) are a good choice for cold-weather usage, since lithium batteries have been shown to outperform alkaline batteries in cold conditions.
In our products we use 21700-type batteries, the latest generation of lithium cell batteries used by companies like Tesla in their model 3 or model Y cars (4416 battery units per car). This type of battery, compared with most other competitor models that use the 18650-type lithium battery, tends to last about 15% longer. 
Our models are furnished with the following batteries:
- Bright As Day 800: 1 cell, 3, 7V, 4600mAh
- Bright As Day 1300 and 2000: 2 cells, 3, 7V 9600mAh
- Bright As Day 3000 and 4000: 4 cells, 14, 8V 4600mAh
Because the voltage is the same, the 1- and 2-cell battery packs are compatible and thus able to be switched out to adapt to different adventure needs.
Pro tip
Connect the lamp to the battery to see how much battery left you have by the indications below: 
Constant blue light: Battery >80%
Flashing blue light: Battery 50-80%
Constant red light: Battery 25-50%
Flashing red light:Battery <25%
Headlamp Weight
As in most sports, weight matters. The Moonlight lamp ranges from 148g total weight for the Bright As Day 800 to 522g for the Bright As Day 4000. This is due to the battery as well as a bigger lamp holder for the 3000 and 4000 models, which prevents the lamp from overheating. For these bigger lamps, the battery cannot be carried on your head, and therefore has to be attached to the bike frame or stowed away in your backpack. The extension cable (included in all models) ensures that you have enough length between the lamp and wherever you put the battery pack. This split design both distributes the weight better (with only a 100g lamphead on your helmet) and allows for quick battery switches while out on longer excursions. 
Pro tip: for the 800, 1300 and 2000 models you can also store the battery in your running vest or jacket pocket, thanks to the extension cable.This way, you can both reduce the weight on your head and the battery is even more protected from the elements. 
Pro tip
Because the voltage is the same, the 1- and 2-cell battery packs are compatible and thus able to be switched out to adapt to different adventure needs.
For a whole night of battery time, you can do like Kilian Jornet, use a double cell (or 2 times 1 cell). Use the extension cable to carry the battery on your running vest, it will feel lighter and easier to swap batteries.
Headlamp Brightness Levels/Modes
Most headlamps offer at least a high and low setting, while others may offer a few more.
Moonlight lamps offer three different modes, with 4 brightness settings: 4 steps and 2 safety modes: 
Standard lamp use mode
Setting1 5% max lumens / Setting2 25% max lumens / Setting3 50% max lumens / Setting4 100% max lumens
Flash mode 
Double-push on the power button to activate
SOS mode 
Double-push on the power button again after activating Flash mode
In general setting one is made for small adjustments while still, at camp or in the car. Settings 2 to 44 can be adapted to the speed and the terrain surrounding you as you move.
For activities like backcountry skiing that involves a slow approach and a fast descent, you can use the 3000 or 4000 lamp in setting 1 or 2 for the climb, then switch to setting 4 for the descent to make it Bright As Day. 
Some other competitor products use a Boost (or Zoom). This feature permits an extra-intense beam to be projected for a brief period, around 10 to 60 seconds. However, this comes at a cost: the Boost exerts a high drain on batteries and will overheat the headlamp very fast, causing the rest of your lamp battery life to be both much shorter and dimmer. Here at Moonlight we consider sufficient brightness an essential, so we have chosen not to implement or market this type of feature and rather market our products based on their lasting features that can be used reliably.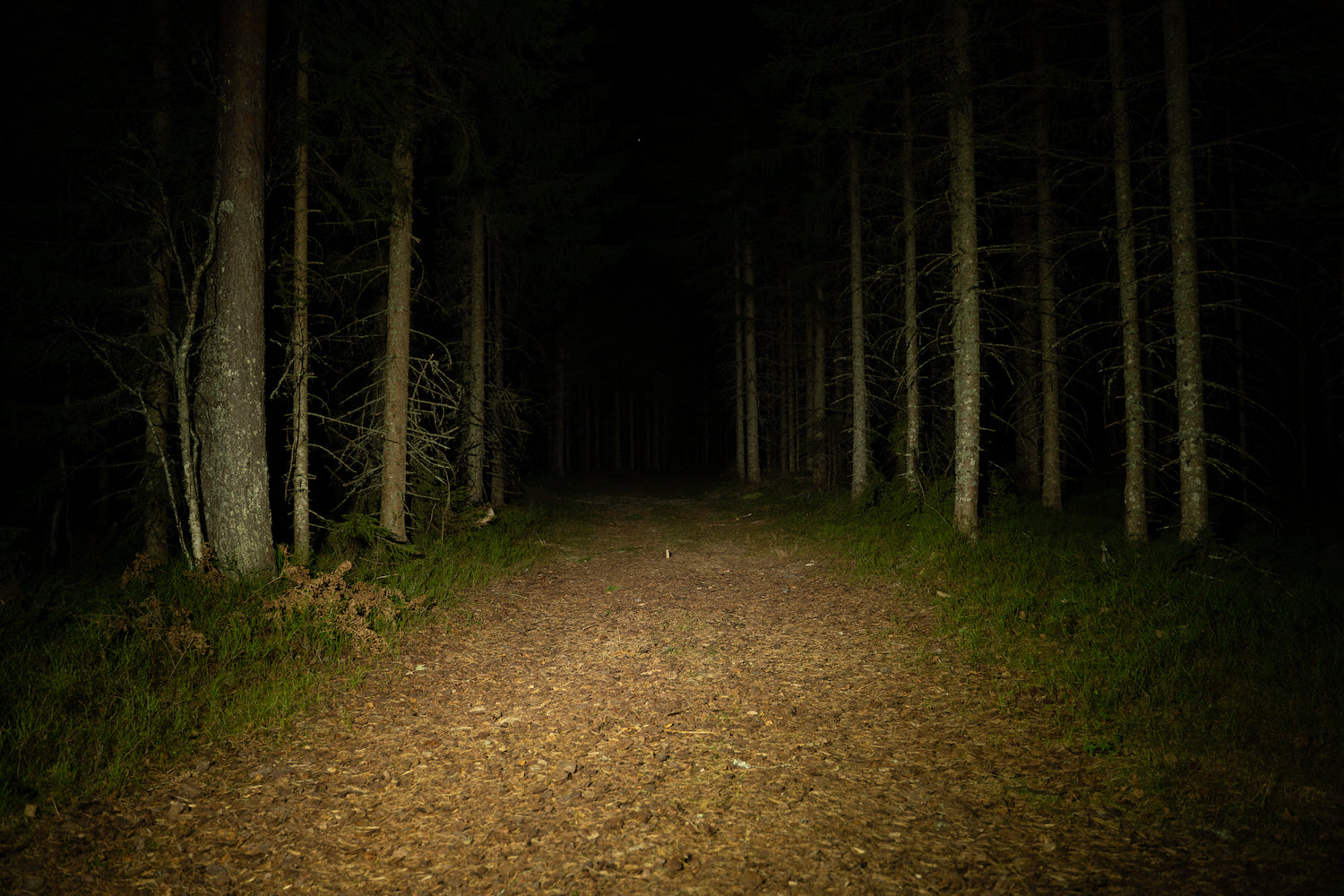 Bright As Day 4000 - 200 lumens for 40h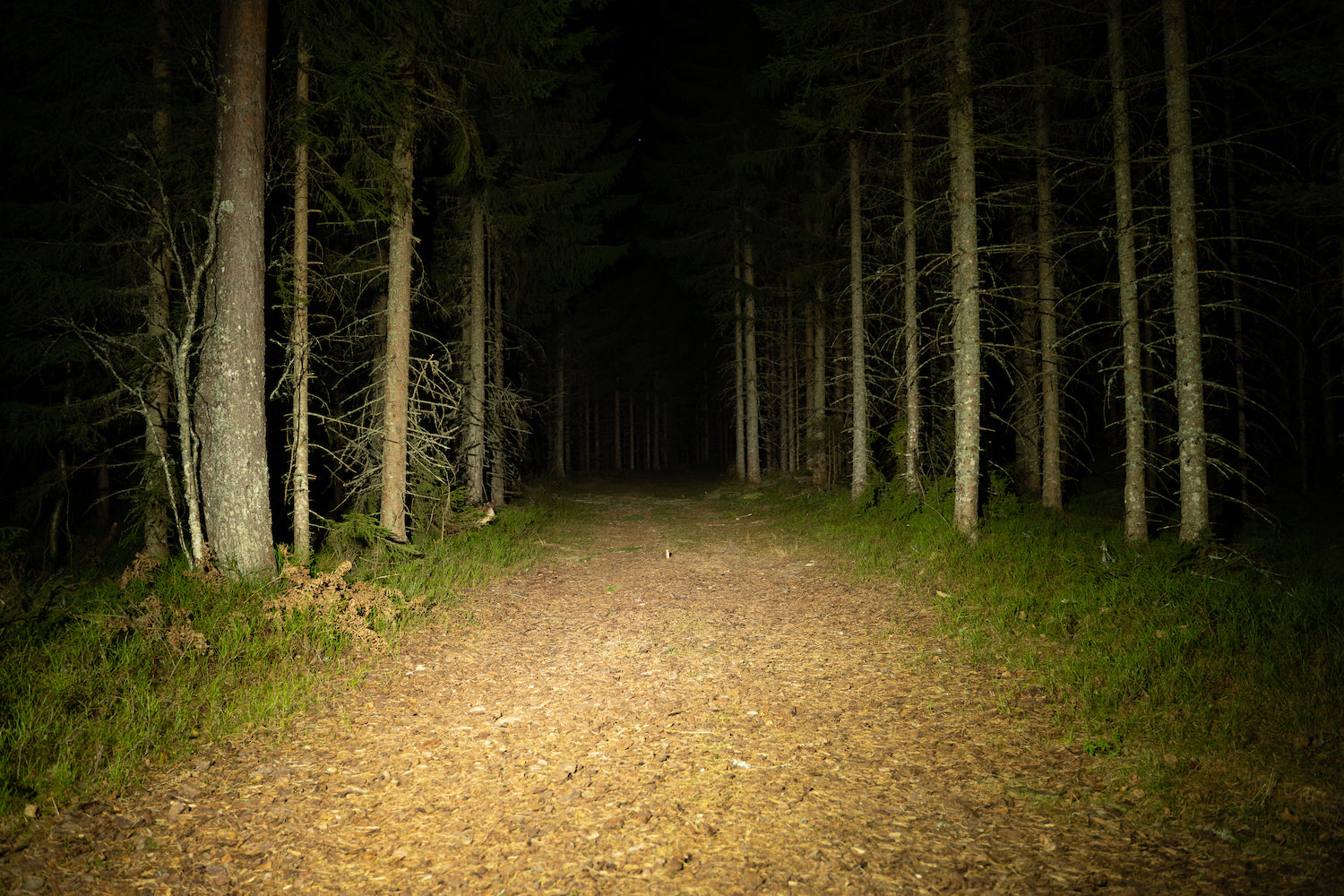 Bright As Day 4000 - 1000 lumens for 6h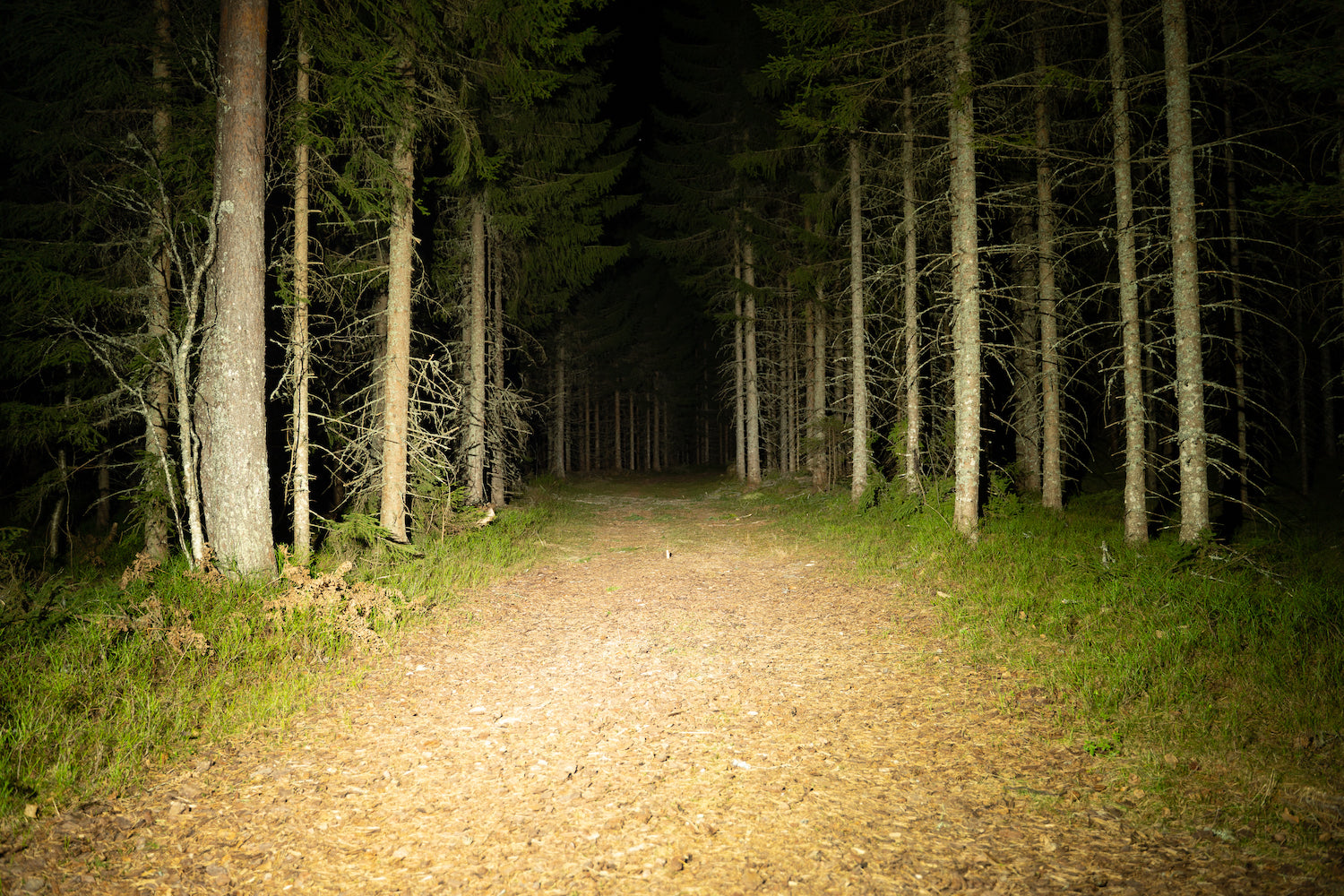 Bright As Day 4000 - 2000 lumens for 3h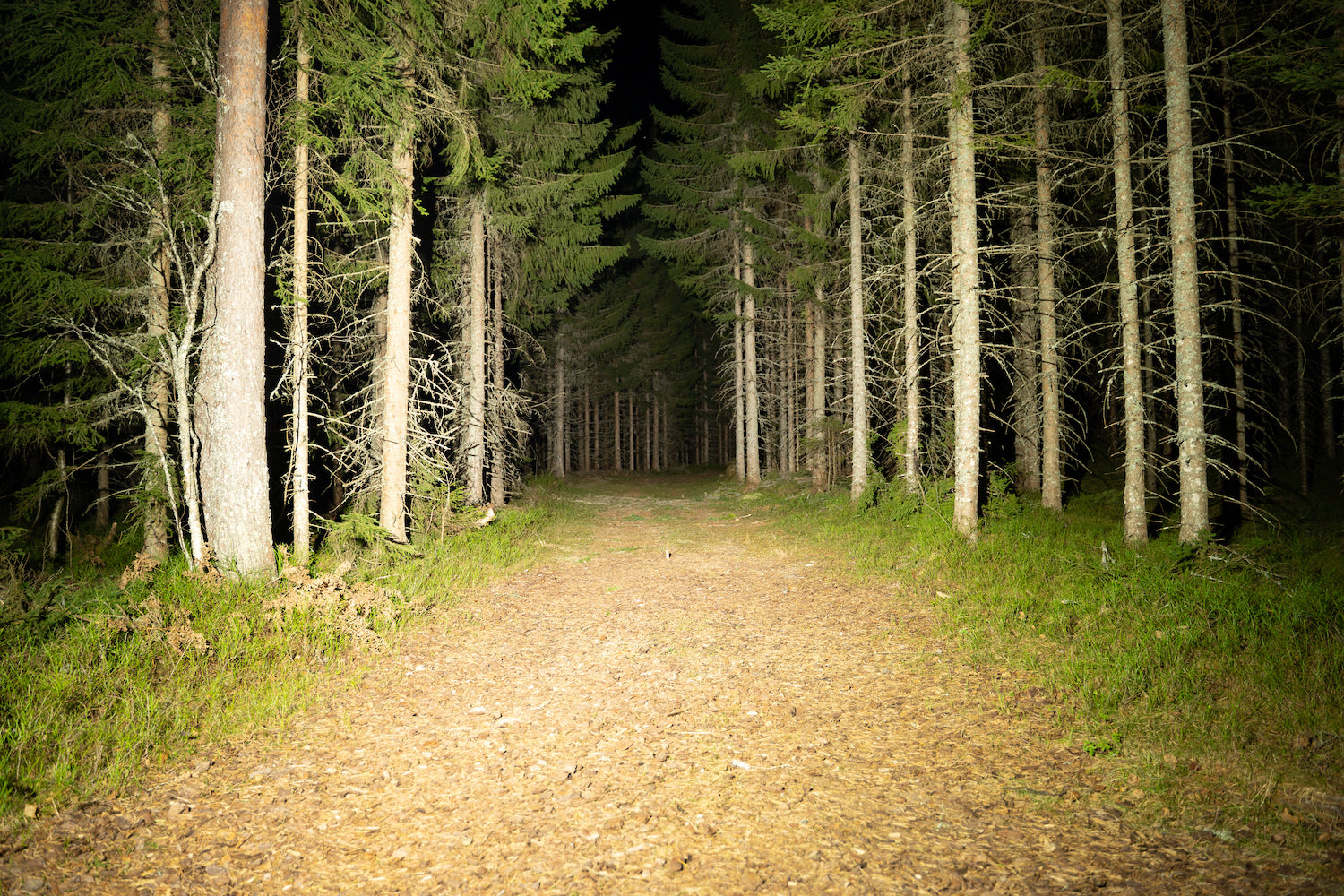 Bright As Day 4000 - 4000 lumens for 1.5h
Waterproofness
Have you heard of or experienced Norwegian West Coast weather? If not, imagine constant precipitation (in all forms) paired with wind tunneling its way through the fjords. It can be rough, but it's not impossible with the right gear. "Det finnes ikke dårlig vær, bare dårlig klær" has been a common Norwegian phrase that has become very popular recently: "there's no such thing as bad weather, just bad clothes". We believe in the same for our gear.  
All headlamps are usually able to withstand some degree of exposure to rain and snow, and a few can even tolerate shallow, short-term immersion.
Moonlight products are tested IP67: Protected against harmful dust and from immersion in water with a depth of up to 1 meter (or 3.3 feet) for up to 30 minutes. That means your headlamp is built to withstand any rain or snow storms you might find yourself in, and will still be functional if it falls in shallow water, for example. For us, seeing and being seen is extra important when the weather conditions are poor.
Durability
As for any piece of gear, when choosing your lamp you want it to last for a long time. Having a headlamp that lasts and can be repaired when necessary is the best way to reduce your - and the company's - footprint. A durable headlamp is key, and materials like aluminium are a good compromise between weight and durability. Aluminium heads usually last for decades, even when used daily. We've also considered the weakest points in building our products, as this is where there is often room for improvement. We understand that small pieces such as the cable connection or power button can break in some cases, so we build our lamps to be able to repair individual components without having to purchase a completely new lamp. We have, and continue to, place durability as a central aspect of the development of our next generation of Moonlight lamps.
Safety first
Having the lightest gear is nice, but having the safest is best. When you are in the middle of a blizzard and your safety relies on your vision, there is no choice but to trust your gear. Like durability, the weakest point is often where the issue arises. At Moonlight, our products were developed in the cold, dark Norwegian winter: an environment that pushes us to develop lamps that endure difficult conditions and extreme temperatures. Water and extreme temperature (cold or hot) are the biggest concerns in all electrical components. Heat could burn or melt the circuit board while cold temperatures could freeze it, and cause the lamp to fail. As our customer, we encourage you to reach out in case of damage so that we can fix your lamp in a sustainable way.
The End
Thank you for reading our headlamp guide, we hope this guide enlightened your knowledge about headlamps. We tried to make this accessible and we will value your opinion, please write to us at hello@moonlightnountaingear.com, on Facebook or on the live chat if you have any comments, questions, and suggestions.
Featured products:
Bright As Day
The Bright As Day collection features a unique cooling technology allowing the lamps to deliver a high amount of lumens in all conditions, all the time. Darkness is not an excuse anymore.
Shop now